It takes an entire industry to
create a new industry standard.
The digital revolution is happening fast. In 2019, we took the bull by the horns and started the SweetConnect initative.
"No one is going to solve the industry's problems for us, so we joined forces to shape our own future."
Markus Rustler | Managing Director
Theegarten-Pactec GmbH & CO. KG
SweetConnect was brought to life to unify and digitalise the production of confectionery, replacing piecemeal approaches of individual market-participants.
Within the SweetConnect initiative, specialists from across the industry work together to develop the next industry standard. Scientists, Industry Associations, Engineers, Machine Builders, Confectionery Producers and many others are contributing.
Everyone is welcome, and we are constantly looking to expand our network! Join us and be part of the change!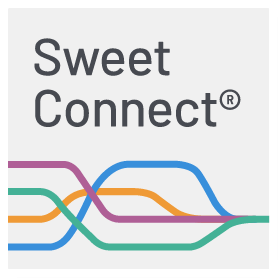 "It takes an entire industry to create a new industry standard. Join us on our mission to revolutionise the production of confectionery!"
Dipl. Ing Tim Hellwig - Managing Director
Join the SweetConnect® initiative today
We are looking for partners from the confectionery industry that are eager to contribute and actively shape the future of confectionery production.
Integrate SweetConnect to gain valuable insights on the performance of your equipment, increase the quality of your customer service, and generate new business opportunities.
Digitalise your workflow and uncover untapped potentials. Enable staff to increase performance, lower costs, ensure consistent quality and reduce unplanned downtimes.
Get in touch to schedule a free demo