The digital
confectionery production hub
SweetConnect is the first digital platform specifically developed for the efficient and profitable production of confectionery. 
SweetConnect digitalises your entire workflow and gives you the tools to make your production process more efficient, predictable and profitable
Schedule a demo today to see SweetConnect in action: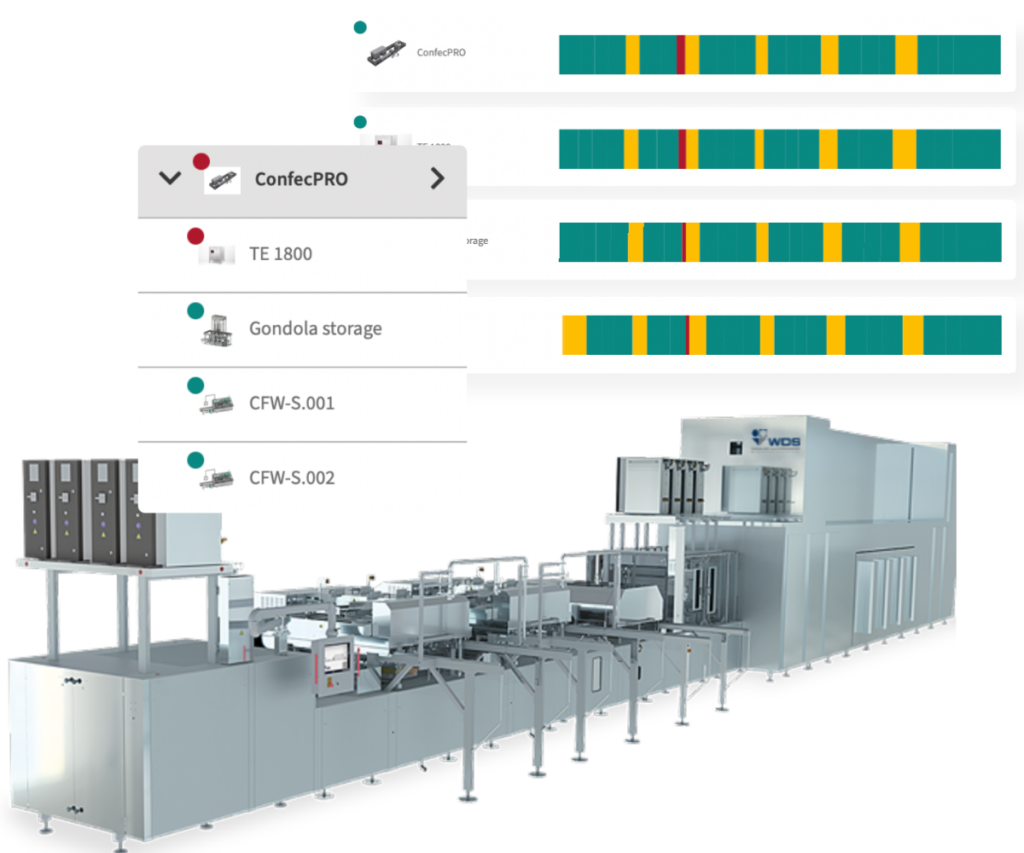 The digital platform that plugs
right into your business
SweetConnect was created to simplify, streamline and optimise the production of confectionary across the entire workflow, from management to maintenance.
Revolutionise your production of confectionary
Whether your company engineers machines or produces confectionary – integrate SweetConnect and benefit greatly from the digitalisation of your workflow
Integrate SweetConnect to gain valuable insights on the performance of your equipment, increase the quality of your customer service, and generate new business opportunities.
Digitalise your workflow and uncover untapped potentials. Enable staff to increase performance, lower costs, ensure consistent quality and reduce unplanned downtimes.
Frequently Asked Questions
Get in touch to schedule a free demo